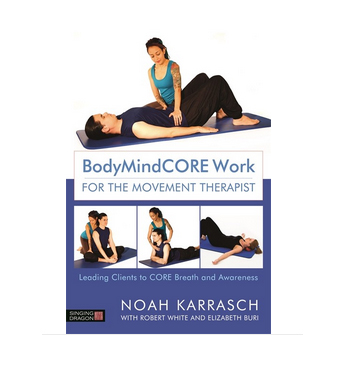 BodyMindCORE Work for the Movement Therapist: Leading Clients to CORE Breath and Awareness
Noah Karrasch with Robert White and Elizabeth Buri
Body and movement awareness is the key to unblocking restrictions in movement and manual therapy. This book offers innovative techniques to help clients become aware of their own restrictions, and to move through them effectively for more whole body and mind wellbeing.
Published by Singing Dragon
Getting Better at Getting People Better
Creating Successful Therapeutic Relationships
Noah Karrasch
Drawing on a wide range of physical therapies and psychotherapy, this practical book takes a practical interdisciplinary look at the fundamentals of healing and good therapeutic practice. It includes techniques and ideas about how to communicate with patients and encourage their participation in their own healing.
Published by Singing Dragon
Freeing Emotions and Energy through Myofascial Release
Noah Karrasch
Foreward by C. Norman Shealy, MD, PhD
Written for bodywork and manual therapy practitioners from a wide variety of disciplines, as well as other healers who want to expand their skills, this generously illustrated book explains how and where emotions and static energy are held in the body, and how they can be released and rebalanced in therapies that challenge bodymindcore awareness.
Published by Singing Dragon
Meet Your Body
Core Bodywork and Rolfing Tools to Release BodyMindCore Trauma
Noah Karrasch, illustrated by Lovella Lindsey Norrell
Many of us hold on to old fears and stresses and allow them to frame our lives. This book shows how to relieve these problems and help you look and feel better on a profound level. Based on the idea that the body is composed of twenty-one main hinges, Meet Your Body shows how we can 'oil' and free these hinges, so we can feel healthy and happy.
Published by Singing Dragon